John Robbies 2wd Cosworth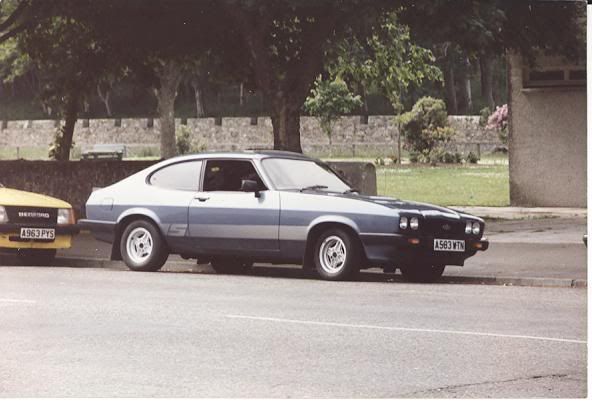 Copys Capri
White Cortina – I had this down as John Norman from Newmarket but it could well have been Selwyn's Transit Luton (slammed with a front splitter!) – Selwyn Burgundy Datsun Violet (I think) – unknown Black Metro – Dodo Brommie Green Mk2 Escort – Roy Maclennan Lotus Sunbeam – Chris Graham Red Avenger – Popeye from Newvalley White Cavalier LXi – Sewer White Avenger – Kenny Beag (Louis Don's brother) Audi Coupe – Norman 'Central' Macdonald Tarmac Rally Mk2 Escort – Roddy Graham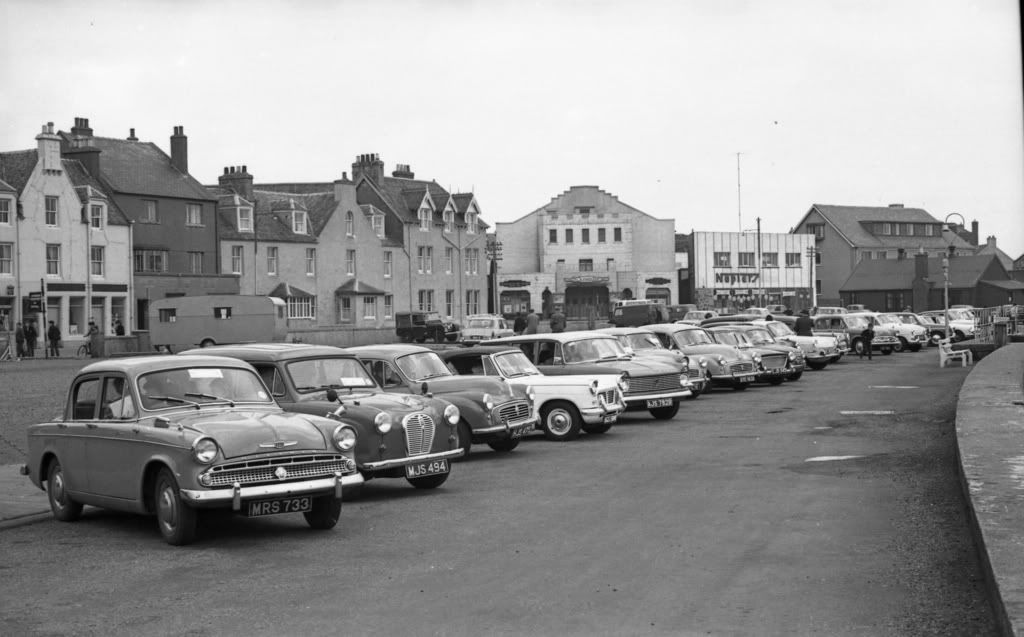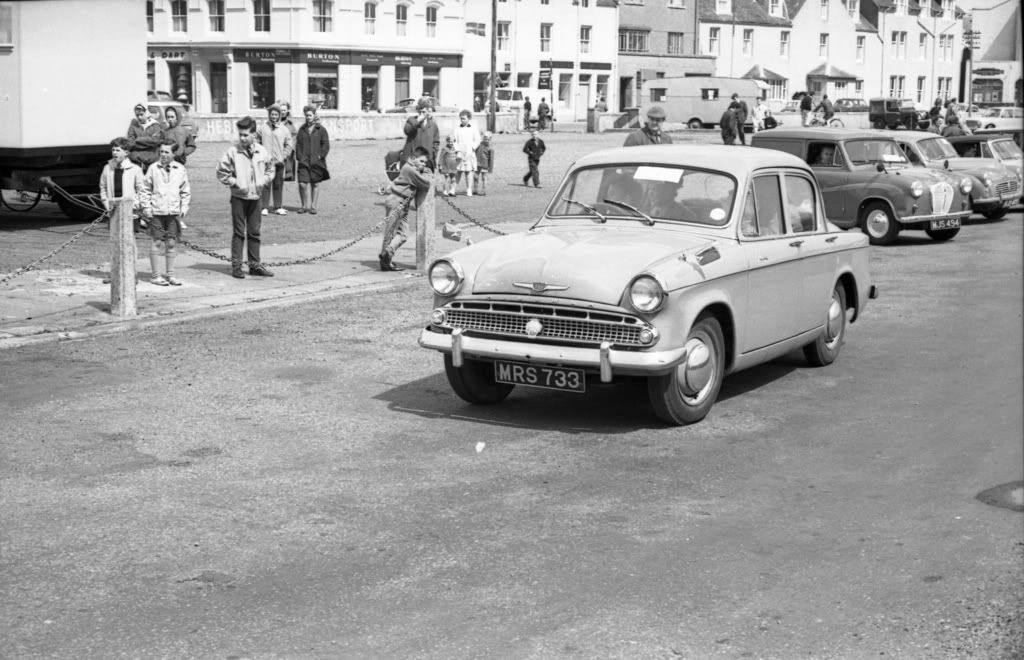 This may look like a classic car line up, but it is the first car rally held in Lewis, the photo was taken in 1959 by Ian Smith, the event was based on a treasure trail, some of the cars taking part are, from the left: Hillman Minx, Austin A35 van, Morris Minor, Triumph Herald, Hillman Super Minx and so on.
Nomie's 'Oil Rig' Beetle – a red twin headlamp conversion Beetle with some stunning graphics, airbrushed by Will Evans? The Beetle had a tug towing an Oil Rig on the passenger side and a huge graphic of the 'Drillmaster' rig (anchored off Arnish in 1978/79) on the driver's side. Here's the Beetle at Bayble Pier. Should bring back some memories for you Old Skoolers! Unfortunately, it lay beside Nomie's house for years before being eventually towed to the dump.
Mexico (or is it a 1600 Sport?) is MAO 512P, pictured on New Street, above Kiwi's Garage. I think this car belonged to D J Murray from Coll.

donnie fergie posing along side the old rover p4 (driver sides copy's passenger sides fergies!)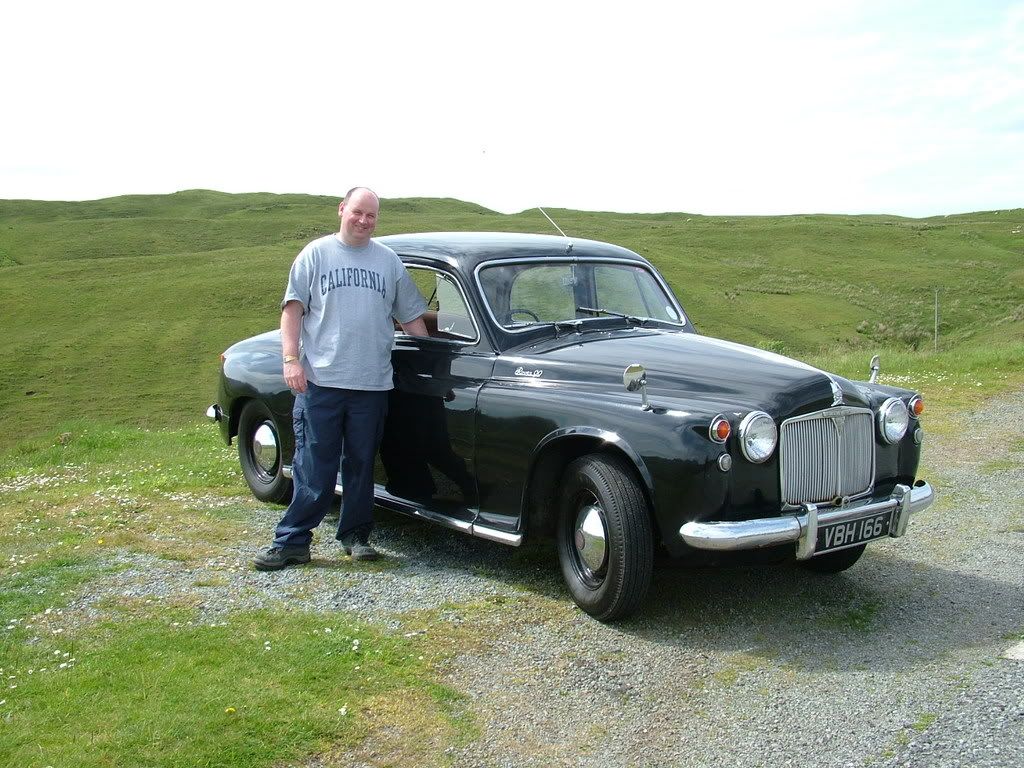 The cars are: PGG 60V – Signal Yellow, owned by Copy (now in storage in South Uist) WAS 554V – Venetian Red, owned by Willie Bon Jovi, Willowglen Road (may still be in storage in Stornoway) FGY 544V – Diamond White, owned by David Macleod, Kiwi's Shop (still going strong in Ness) BRS 160T – Signal Orange, owned by Donald Riddell