Ian 'Copy' Mackenzie is from Aird, Point and many of you will know him as the Manager of Kiwi's shop for 17 years. He now has his own garage at Mossend (Mackenzie Motors). Copy always drove on the limit (and sometimes beyond it ) but he always had cars that showed off his capability behind the wheel to the best effect. As well as being an ace driver, Copy was, and is, more than capable of delivering stunning rebuilds. Probably remembered best for his silver then white Mk2 Escort Harrier (NHS 457V), Copy went on to run some rapid cars including an Audi 80 Sport, a Mk2 RS2000, a Sierra Sport, a Mk1 Golf GTi and a Volvo T5. Here are some of Copy's cars:
The Escort Harrier, based on the 1600 Sport. This car was unbelievably rapid and was seldom driven in a straight line. It was owned by a guy in Stornoway who rolled it and it was only covered third party. John Angus from Tolsta bought NHS 457V as an unrecorded write off from Denis for £475 and repaired it (new back wings, new front wings, new front and back panels, new n/s doorskin and repaired roof and o/s door. John Angus toyed with the idea of painting the repaired car white but Hamish Scott had a stunning silver Harrier at that time and this persuaded John Angus to leave the car silver. John Angus used NHS 457V as a garage car and never ran it on the road. Copy bought it for £990 (£1,000 asking price minus £10 for petrol to get home!). I remember heading over to Carloway one day in the driving rain, crossing the moor between Lochganvich and Garynahine, when I saw this ball of spray coming towards me. You couldn't even make out a car – just a huge ball of spray – and this was Copy at 110mph+ in aquaplaning conditions.


Carrying on outside a graveyard, of all places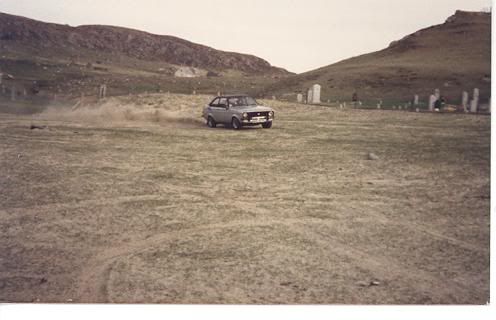 And the same car in White after skewering it on the Red River Bridge in Carnish, Uig.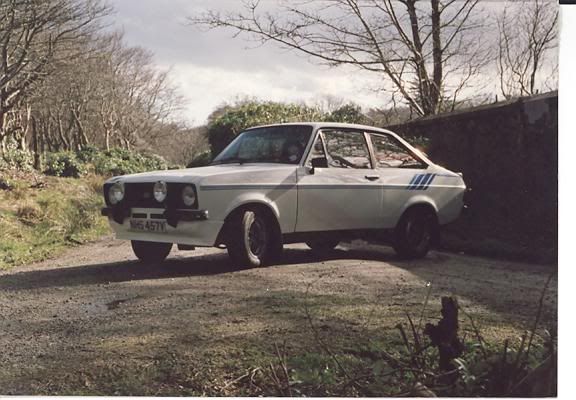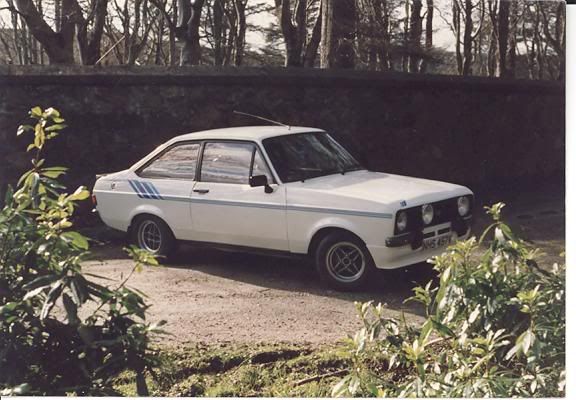 Here's NHS 457V alongside Copy's cousin's (Norman Mackenzie, Claypark Stores) unique ZZ Top car. Who remembers that one? A VW Beetle base with a Wolseley front end.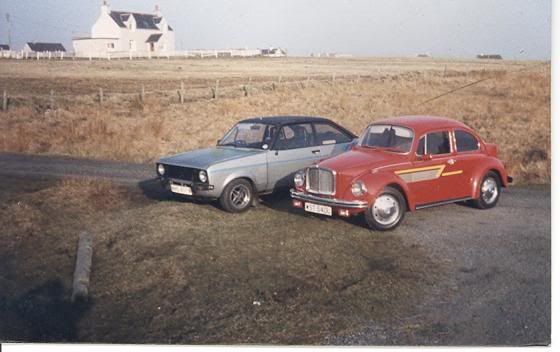 Last known photos of NHS457V,nowadays you would still get money for something like that.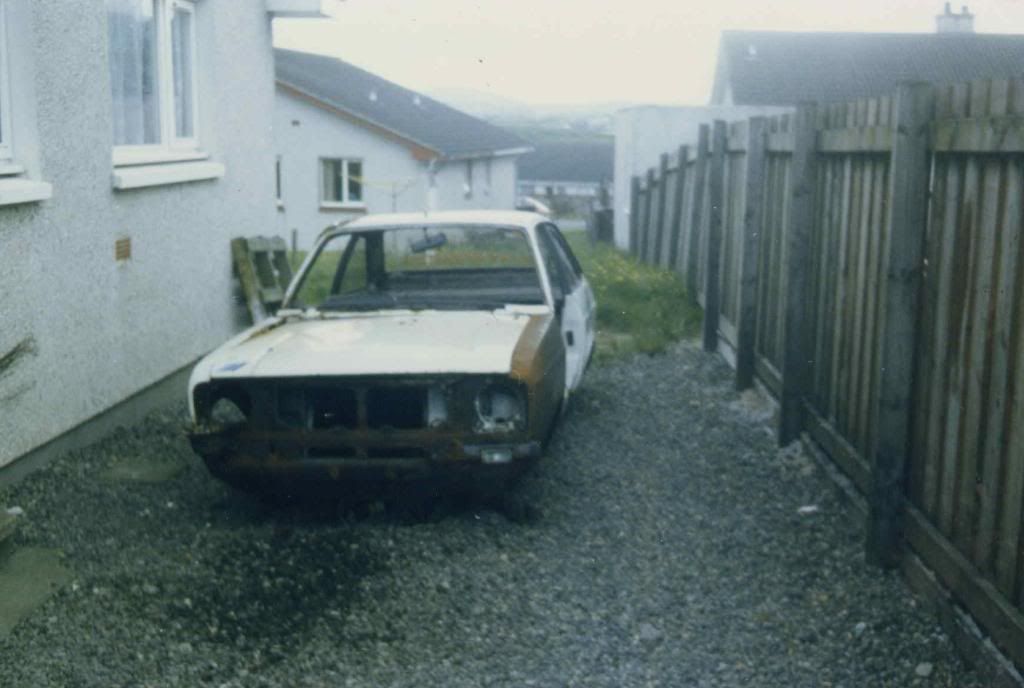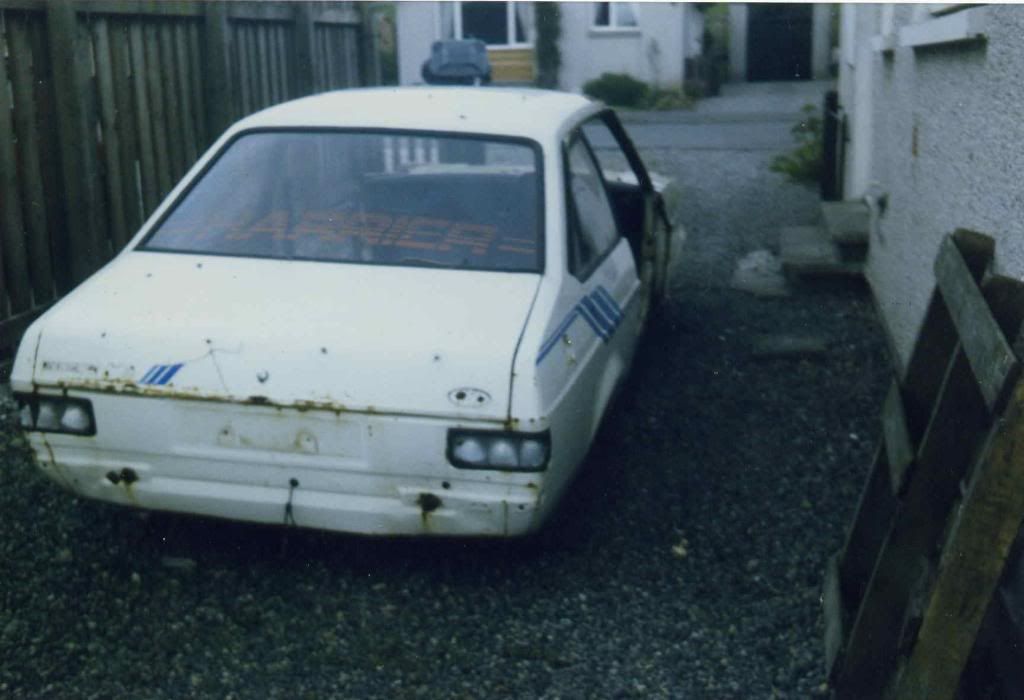 Copy then progressed to RS2000 restorations. Here's PGG 60V, one of the best examples I've ever seen. As stated elsewhere in the forum, Copy bought PGG 60V as a write off from Tam Soval. Roddy Graham had supplied Tam with a replacement shell which Derek Nicol (Parkend) painted in Signal Yellow. Copy bought both and reshelled PGG 60V to a phenomenally high standard. Enjoy.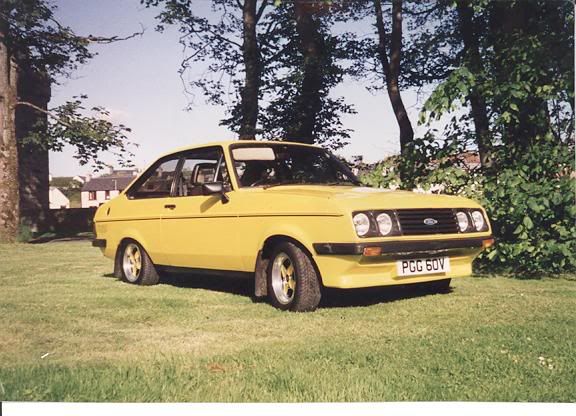 Copy's current rebuild project, ESS 286V – another Signal Yellow RS2000 – is being documented in the Build Up forum.
Other cars which Copy has owned include:
A Capri 2.0S.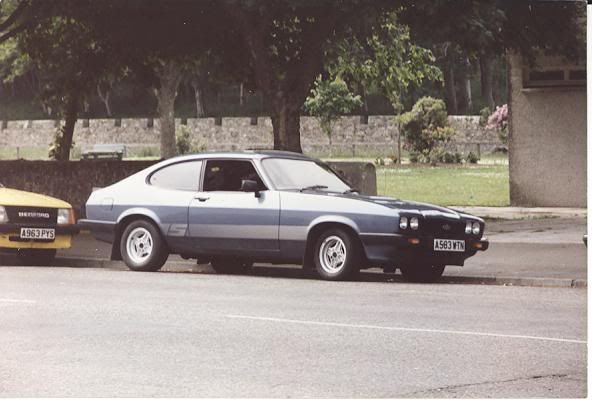 A Ford Sierra 2.0S. This car showed a lot of surface rust within the bodywork warranty period so Copy sent it off to Ford in Edinburgh for a full body respray. I went with him to collect the car and, returning home, there was heavy snow on the A9. We got through just before they closed the road and fishtailed all the way from Dalwhinnie to the Slochd.

An extremely rapid Audi 80 Sport, probably that fastest car in its class at the time.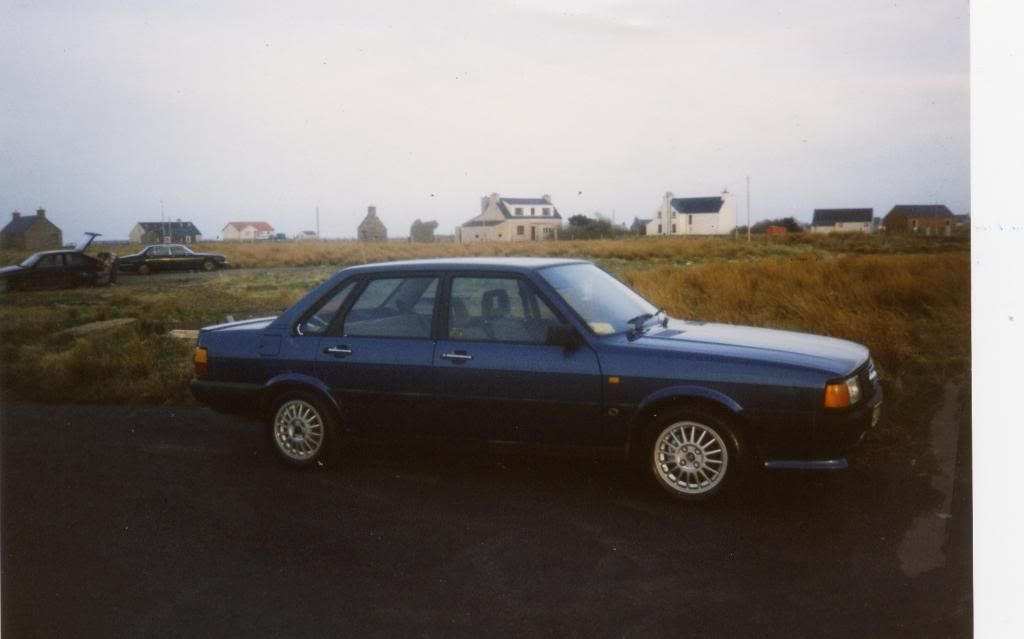 A previous magazine feature XR2. This stunning car is now in storage in Balallan.

The Gti was a red Campaign model reg A929TDS,ended up in Dalbeg,