Murdo 'DA' Macleod  has had some collection of Ford RS's. Here are some pics of Murdo's extensive collection.
SRS 270R, a stunning Signal Yellow droop nose RS2000. Murdo bought this car for £2,700 from Station Garage in Torphins (where most of the RS's in Lewis came from) and Adla sprayed it to a very high standard just before Murdo sold it. Murdo sold SRS to the Black Isle where it was stolen and never recovered.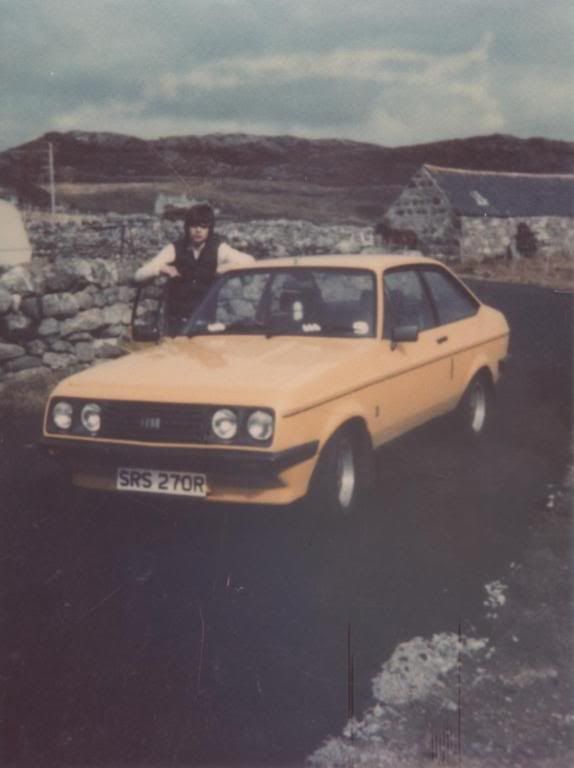 DSS 172T, another cracking Mk2 RS2000, this time in Black. Murdo bought this car in Aberdeen with a knackered engine which was replaced by Murdo and Murray Macleod with an engine sourced from Manchester. Murdo sold DSS to Beans from Tolsta who sold it onto JoJo. We think DSS ended up with Jim Auld and eventually lay half stripped at Denis Autos for some time.

NHU 640Y – a minted Sunburst Red Mk3 RS1600i which Murdo bought recently, very like A88 PES which Murdo owned in the mid 80′s (see below).


A276 EJS, a very nice XR3i which Murdo owned for a short period.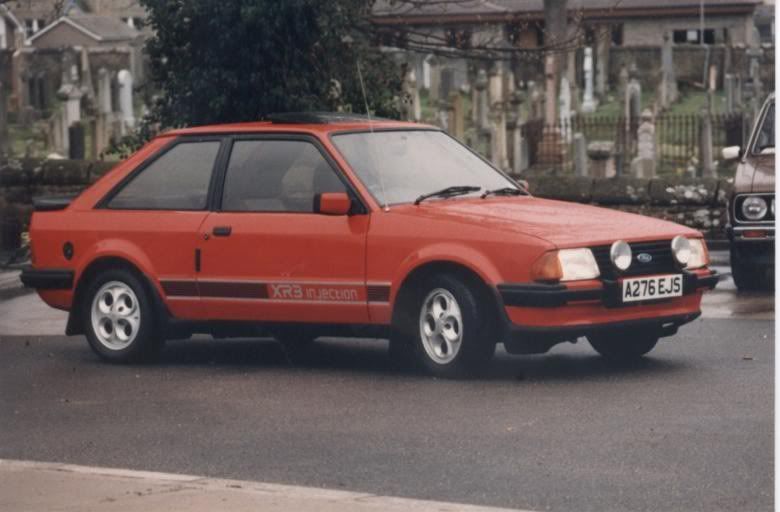 A88 PES, another minted Sunburst Red RS1600i, and Murdo's favourite, which he bought in 1985 from Milngavie Motors in Glasgow for £6,750. A88 PES ended its life over a cliff in Orkney – scrapped for the sake of some floor rot with only 68K on the clock. Both Murdo and the next owner have never recovered!

WRS 426Y, a white XR3 (WRS plate), bought from Aberdeen and sold to someone in Point with an engine rebuilt by Norman Central just before the sale.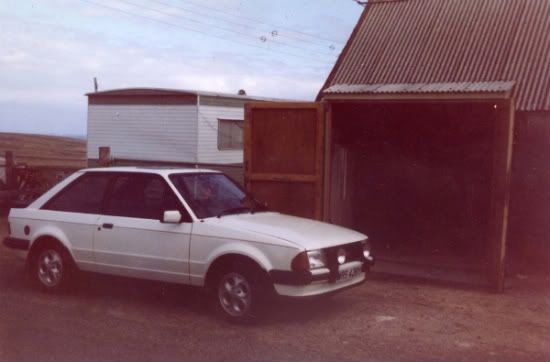 And finally, who can forget USO 548S, a yellow Mk2 Mexico which will forever be remembered by Stornoway Old Skoolers as the car that piled into the Royal Hotel Manager's Mk1 Escort on a New Year's Day in the 1980's. Murdo managed to jam the Manager's car up against the Hotel entrance at 11.00am on New Year's Day having bought the Mexico from Station Garage just before Christmas. Third Party insurance too …. Here's what was left of USO 548S.